Are you lucky in love?
If someone asked you this, how would you answer? As it is March and all things green, lucky, and gold are front and center, it got us thinking, do these two L-words go together?
When you Google the definition of "lucky in love" it says this: lucky in one's romantic relationships. (Thanks for nothing Merriam-Webster!)
Is it possible to be lucky in love? If so, how does it work? And how do you hit the "activate luck now" button on your life?
We took some serious time to think about this (using examples from our work with singles for the past 20+ years) and came up with something that is going to radicalize your month.
Successful Clients Have This In Common
After analyzing our past clients who found their perfect match (and still with that person), we noticed a trend.
These men and women are the kinds of people that were always open to love. Every single date we sent them on, they were looking for the positive from the person across from them.
When we went back and looked at our feedback from the dates, we noticed that, even if, the person wasn't right for them, they had this mindset – this positive outlook.
Often, positivity can feel like a buzzword or the word used at the end of a sales pitch. And so, it's easy to discount the power of positivity.
But, we are here to tell you it's a real thing.
These clients, who are now in healthy, loving, and committed relationships never sat down on a date ready to scrutinize, dismiss, or reject.
And so, in this way, they created their own luck. That means the first step to activating the lucky button is to walk into your next date with positivity.
Gandhi Is Our Go-To Love Guy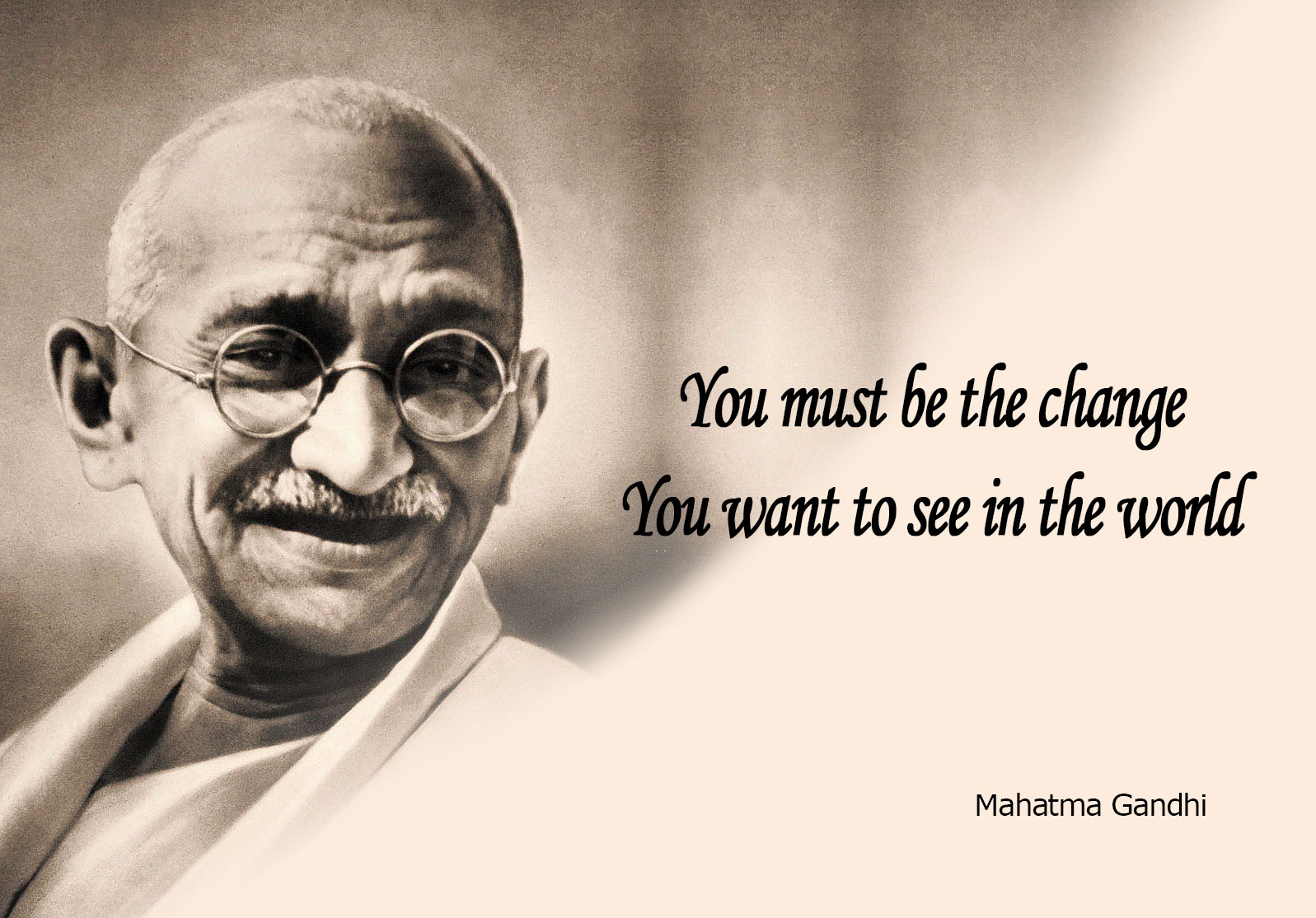 You're with us on this positive thing. You get that if you are putting out negativity or sarcasm or condescension, that's what you'll get back.
This means you have to, not only, be this way on a date but in your everyday life, as well. Because you never know where love is lurking.
This kind of luck helps navigate you towards what you have already established for your life.
As Gandhi said, "Be the change you wish to see in the world." (I wonder if Gandhi knew he was the world's perfect dating coach.)
This is such a simple concept that's easy to overlook. You have to BE the change. BE reflective of the qualities you want.
Now, we totally understand that sometimes it's hard to keep this positivity on dates, at Starbucks, at the gym, work, or while you've been waiting for the A train for the past 45 minutes.
But, if you do these two things, the third thing becomes the natural next step.
Create Your Own Luck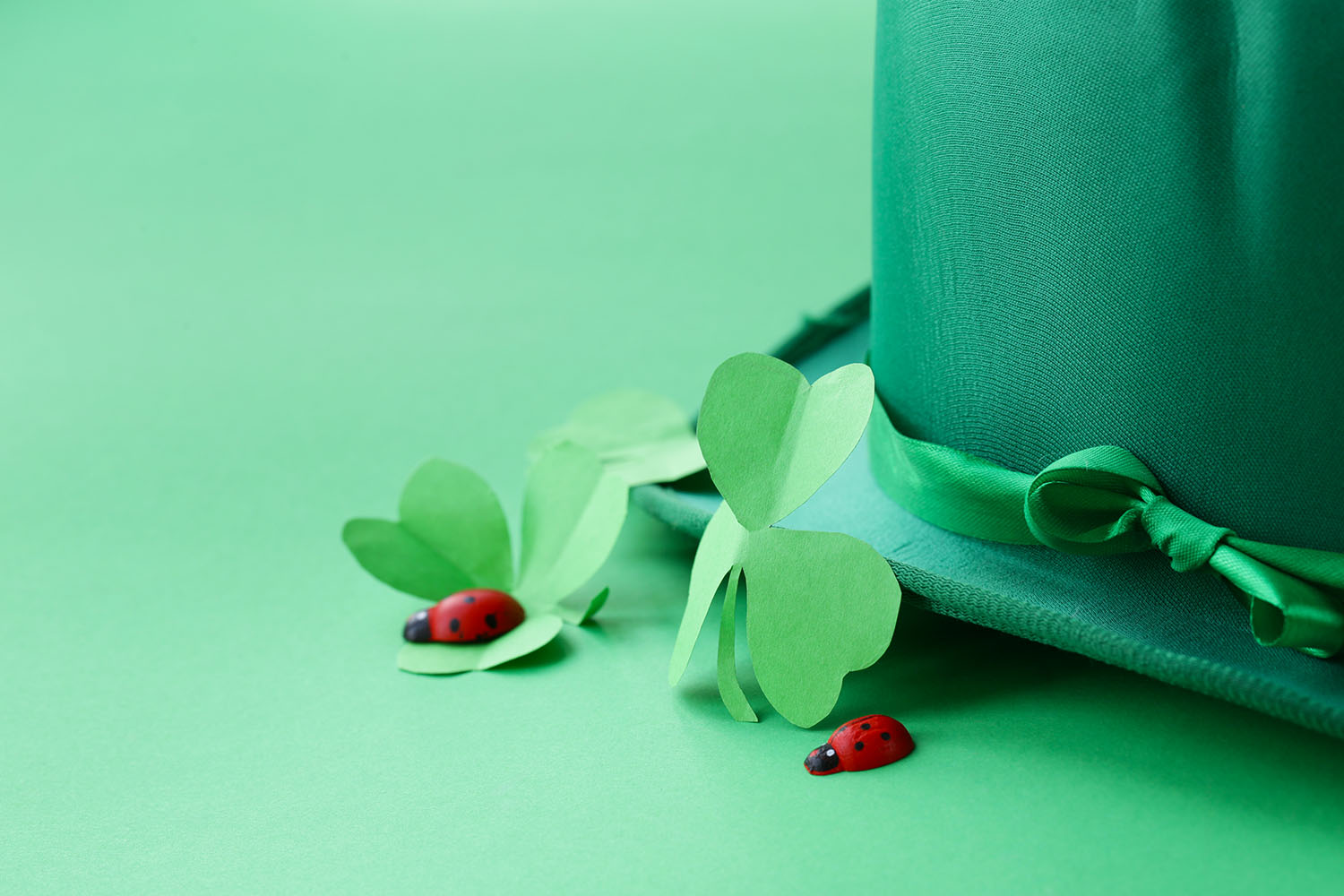 Thousands of things happen to us every single day. Many of these things we chalk up to signs.
A client will tell us he was having a rough day, but then he came across something glittery on the street that gave him a sense of hope. Someone else will tell us the way a certain person smiled at them or held the door reminded them that it was all going to be ok.
A card or email can instantly transform your day. Whatever it is, it seems people are always looking for what they need.
The thing is, we can't just stop at the positivity or the signs.
We mentioned Gandhi but let's take it way back in history for just a second. The Roman philosopher Seneca once said, "Luck is when preparation meets opportunity."
The preparation part is key.
(Again, these guys should've been in the love industry.)
That's why if you aren't working with a matchmaker or dating coach, what the heck are you waiting for?
Did you know that the online dating world is a $2 billion + global industry? If everyone started finding love and keeping it, what would happen? The 24/7 virtual happy hour just wouldn't have that many people, right?
This means online dating has been carefully designed to keep you coming back for more.  
Chances are, if you are reading this, you are over the heartbreak, unanswered texts, meaningless hookups, and the overall popular system to finding love.
When you work with a matchmaker, you get personalized attention and feedback into right away. You know what's working, what's not, and can navigate the small changes in less time.
You are also paired with someone who has the same goals and values. You get to skip the normal interview questions because we aren't going to match you with someone who doesn't want the stuff you want.
Now, you are 100 times more likely to be sitting across from someone you are ready to see the positive in. (Full circle)
You create your own luck, and you do so by figuring out where you need to enlist support and guidance.
Let this March be the month you activate your own lucky button. You can get started here.
I want you to leave you with this: My team and I are committed to helping you find and keep love this year. Don't lose the momentum. Don't lose hope. You deserve all the happiness and luck you seek.
P.S. Are you a single woman looking to find and keep love this year? Then I've have something extra special for you. Keep reading…

Our Global Love Retreat is happening in Punta Cana in April. It's an all-inclusive stay at one of the most gorgeous places I've ever seen.
During the 3 days, you will be working in intimate group workshops with the world's top love experts.
(We are talking the leading matchmakers, dating coaches, and psychologists.)
Plus, each guest gets 1:1 time with our experts to create specific and unique strategies for you to go home with.
We've designed the weekend to be a luxurious, safe, nurturing, and fun environment to cover what's working, what's been holding you back, and your exact next steps to find and keep love this year.
Our event takes place at the all-inclusive Zoetry Resort in Punta Cana! This resort is SO beautiful, and the rooms will absolutely blow your mind. There will be plenty of time to relax, soak up the sun, and enjoy some cocktails.
It's a perfect spring awakening after a looonnnggg winter!
Here's the deal: we are only taking on a select few women we know we can help. We want to make sure that you walk away with this retreat with actionable tools and steps.
Want in? Check it out here.